Helena van Heel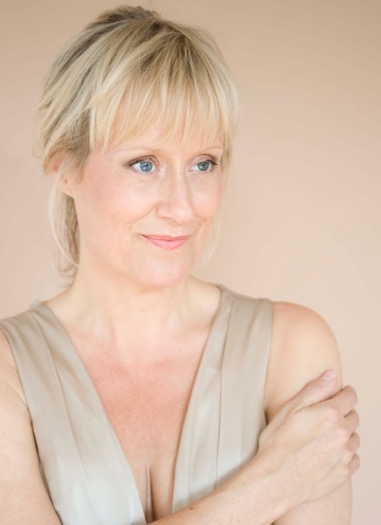 Helena van Heel mezzo-soprano
The Swedish mezzo-soprano Helena van Heel performs the entire spectrum of the classical concert repertoire. With her lyrical voice she demonstrates a great affinity for the Baroque, Classical and Romantic periods. She also sang a wide range of contemporary music.
Background
Helena's musical background stems from the Swedish choral tradition. At an early age she joined the local children's choir in the northern Swedish mining town of Boliden. In those years she already displayed a wide interest in music, playing the violin and the flute in orchestra's as well as singing. Helena studied in Piteå and graduated with distinction as Master of Fine Arts in Singing and Music Education. She subsequently sang with the Eric Ericson Chamber Choir, the Swedish Radio Choir and the Netherlands Chamber Choir.
Orchestras and Ensembles
As a soloist Helena has sung, among others, with the Orchestra of the Eighteenth Century, Netherlands Chamber Orchestra, Amsterdam Sinfonietta, Arnhem Philharmonic Orchestra, Radio Chamber Orchestra and the Netherlands Marine Band (Marinierskapel). Conductors she has worked with include Frans Brüggen, Eric Ericson, Reinbert de Leeuw, Peter Eötvös, Tõnu Kaljuste, Christoph Poppen and Risto Joost. She has also appeared with the Asko/Schönberg Ensemble, Baroque Opera Amsterdam and Corelli Consort Tallinn. In addition, Helena has sung on radio and television and participated in various compact disc recordings. Festival appearances include the Donaueschinger Musiktage, the Gergiev Festival and the Holland Festival. She performed three different roles in the successful family opera 'Help Witches Bewitch!' (Help Heksen HeXen!) by the composer Max Knigge.
Lied and Chamber music
Commissioned by Helena, Max Knigge arranged several songs for mezzo-soprano and string quartet, included Berlioz' Les nuits d´été. This program was frequently performed in Sweden and the Netherlands, and has been well received by press and audience.
Dedicated to an extensive Lieder repertoire, Helena performed at recitals regularly. Beside giving concerts within the Dutch association 'Vrienden van het Lied' she has performed in various venues including De Doelen (Rotterdam) and the Kleine Zaal (Concertgebouw, Amsterdam).