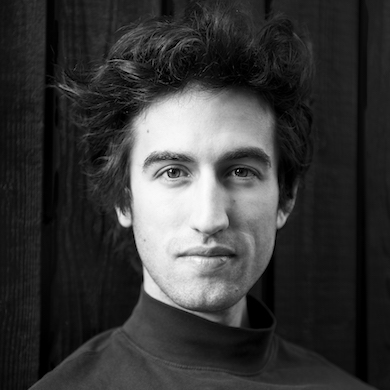 Nicholas Harris was born in Santa Cruz, California in 1989, where at the age of seven began piano studies with Mariko Kan, who had been a student of the harpsichordist Isolde Ahlgrimm. He later studied at the San Francisco Conservatory of Music with William Wellborn.
From 2004 he was a student of Marcel Baudet, first in the Young Talent Program at the Amsterdam Conservatory and, from 2006, at the Yehudi Menuhin School in London, where he continued his studies with Marcel Baudet and Renana Gutman. Since 2010, he has been a student of Andrew Ball at the Royal College of Music in London. He has attended workshops throughout Europe, including The International Holland Music Sessions in Bergen, The Netherlands, were he studied with Klaus Hellwig in 2012.
In 2013 Nicholas was a participant in the International Musicians Seminar, Prussia Cove, as well as the Banff Centre Piano Masterclass. In 2008 and 2009, Nicholas played in the yearly Wigmore Hall concert series given by the Yehudi Menuhin School, and has performed in such venues as the Menuhin Hall and Cadogan Hall. He has taken part in masterclasses from Andrew Ball, Pascal Devoyon, Jacques Rouvier, Boris Berman, John Perry, Rita Wagner and Teppo Koivisto.
Nicholas is a recipient of a Royal College of Music George Stennett Award, as well as the English Speaking Union's 2014 Scholarship to the International Musicians' Seminar, Prussia Cove. In 2014, Nicholas toured with the Amersfoorts Jeugdorkest in Scotland at the Aberdeen International Youth Festival, performing Ravel's Piano Concerto for the Left Hand, where he gave a solo recital featuring Schumann's Davidsbündlertänze. One year later, he appeared again with the AJO, this time performing Liszt's Totentanz as part of their Christmas concert series. An active chamber musician, Nicholas has had engagements with musicians both in the Netherlands and England, including a performance with the London Mozart Players while still at the Menuhin School. In 2014, he was the recipient of the second prize of Royal College of Music's competition for chamber music with piano.