Christiaan Boers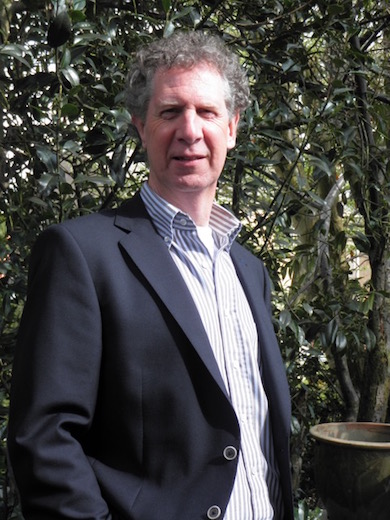 Christiaan Boers (1958) studeerde hoorn bij Piet Schijf aan het Koninklijk Conservatorium te Den Haag en bij Julian Baker aan de Royal College of Music te Londen.
Het talent voor het instrument openbaart zich al vroeg en zo speelt hij op 13-jarige leeftijd Mozart's derde hoornconcert in de toenmalige Kurhauszaal. Als student treedt hij ook op als solist met het Residentie Orkest in Mozart's eerste hoornconcert. De internationale interesse ontstaat na deelname aan het Europees Jeugd Orkest en zo belandt hij na een verkorte studie in Den Haag in Engeland.
Daar is hij ruim drie jaar verbonden aan het prestigieuze Royal Opera House Covent Garden, om vervolgens toch het freelance-bestaan te verkiezen. Zo speelt hij in alle grote orkesten van Nederland en reist de wereld rond met "the Chamber Orchestra of Europe".
In 1988 kiest hij voor de vastigheid van een vaste baan bij het Radio Filharmonisch Orkest.
Vanaf 2000 neemt hij definitief afscheid van het orkestwezen, wat hem in de gelegenheid stelt zich dan volledig met de kamermuziek bezig te gaan houden.
Hij speelde jarenlang in het Combattimento Consort Amsterdam, waar hij zich specialiseerde in de natuurhoorn. Al 25 jaar maakt hij deel uit van het Hexagon Ensemble waarmee talloze CD-opnamen gemaakt zijn.
Christiaan Boers wordt regelmatig gevraagd als repetitor bij diverse orkesten. Verder verschijnen er met enige regelmaat arrangementen van zijn hand voor diverse bezettingen.
Zijn grote liefde is uiteindelijk het zoeken naar de verwondering in het musiceren. Zijn andere vak, dat van geestelijk verzorger, zal daar zeker aan toe bijdragen.
---
website: hexagon-ensemble.com