Beste vrienden van het Rietveld Ensemble,
Op zondagavond 11 december 2022 om 20.00 uur zal het Rietveld Ensemble een spannend programma ten gehore brengen met de geweldige pianiste Marja Bon. Het concert vindt plaats in de Marnixzaal, Domplein 4, 3512 JC Utrecht.
‍De musici:

Marja Bon, piano
Elisabeth Perry, viool
Lev Novo, viool
Richard Wolfe, altviool
Matthias Naegele, cello
Nancy Braithwaite, klarinet
Alban Berg
(1885-1935) 
Adagio uit het  Kammerkonzert (1923-1925)voor viool, klarinet en piano.
Vier Stücke voor klarinet en piano, Op. 5 (1913)
Ludwig van Beethoven

(1770-1829)
Trio in Bes Op. 11 (1797) voor klarinet, cello en piano
Alfred Schnittke

(1934-1998)
Pianokwintet (voor piano en strijkkwartet) (1976) 
Kaarten zijn verkrijgbaar voor € 17,50 op de website van DUMS (studenten € 7,50 met de code STUDENT):

in de ticketshop van het Rietveld Ensemble (op de website van DUMS:  
en op de avond van het concert bij de ingang van de zaal.
Wij verheugen ons erop u bij dit concert te mogen begroeten!
‍ 

‍De toelichting:
Hieronder volgt een toelichting van Marja Bon op het programma:
Kan ik stellen dat dit programma u modern in de oren klinkt?
Dat het Beethoven is waar u vertrouwd mee bent?
Dat u door Beethoven nieuwsgierig bent naar het concert?
Tot 1980 zou ik het daarmee eens zijn. Ik ben klassiek opgevoed en reisde orkesten langs met Beethoven en Mozart pianoconcerten.
Maar vanaf de Schönberg Ensemble periode is mijn nieuwsgierig gegroeid, zijn mijn handen in septiemen gaan staan zo anders dan in harmonische grepen, worden mijn oren geprikkeld door de muziek uit het begin van de vorige eeuw. Is muziek van 110 jaar oud nog modern te noemen?
Het is wel de reactie van de organisatoren: daar vul ik mijn zaal niet mee! 
Daar heb ik me als organisator nooit iets van willen aantrekken.....ik blijf mijn liefde voor dat 'moderne' repertoire van een eeuw oud overbrengen want wat is Berg rijk aan betoverende klanken die uit een mist van vraagtekens vanzelfsprekend tot heldere uitroeptekens de zaal in klinken.
Het is begin november. Na vele maanden rust neem ik het Beethoven trio als eerste ter hand. Mijn handen staan scheef, mijn vingers zijn stroef van het snoeien in zomerse en herfstige tuinen. Mijn oren zijn te kritisch om de hakkende geluiden uit de vleugel te kunnen verdragen. Maar als ik Berg studeer stroomt elke klank fluisterend en glooiend, de Hauptstimme mag stralen, de Nebenstimme moet zich er onder mengen. En dan speel ik alles nog zonder de anderen, het lijkt al zo compleet....bij de eerste repetities samen schrik ik me elke keer een hoedje. Ik weet wat er moet klinken en zeker hoe ik het wil horen. Begin december gaan we samen repeteren, alle melodieën als één Hauptstimme door de verschillende instrumenten voeren, de Nebenstimme ondergeschikt maken. 
Wat betreft de 4 Stücke van Berg: het zijn hele korte sfeer stukjes, bijna zo kort als Webern nodig had in zijn composities. Ik sta erbij stil dat deze componisten door de bossen wandelden en luisterden naar ruisende beken, en kletterende druppels. Een crescendo staat soms op één noot: op een piano werkt één noot altijd als een diminuendo. Hoe doe je dat? Ik vind het zo fascinerend dat een componist zoiets bedenkt voor een piano en de uitvoerder het alleen maar met suggestie hoorbaar kan maken. Hoe? Ja dat blijft een vraag want een exact antwoord heb ik niet paraat, maar ik weet zeker dat het me lukt, ook op de piano. 
En dan kan ik u verklappen: voor mij kost het werken aan het voor u zo vertrouwde Beethoven repertoire uren en uren meer studie dan het repertoire waar je zulke gecompliceerde noten moet 'vreten' maar die zo vertrouwd zijn dat ik achterover kan leunen waar u door uw nieuwsgierigheid op het puntje van de stoel schuift. 
Schnittke verrast altijd, voor de musicus omdat de adem-lijnen zo vol spanning zitten, voor het publiek de herkenning van citaten die als lichtpuntjes verrassen.
Hartelijke groet,
Het Rietveld Ensemble
On Sunday evening December 11th at 8PM the Rietveld Ensemble will be performing an exciting program with the wonderful pianist Marja Bon in the Marnixzaal,  Domplein 4, 3512 JC Utrecht.
Musicians:
Marja Bon, piano
Elisabeth Perry, violin 
Lev Novo, violin
Richard Wolfe, viola
Matthias Naegele, cello
Nancy Braithwaite, clarinet 
Alban Berg  

(1885-1935)                 
Adagio (from the Chamber Concerto) (1923-1925) for violin, clarinet and  piano 
Vier Stücke Op. 5 for clarinet and piano (1913)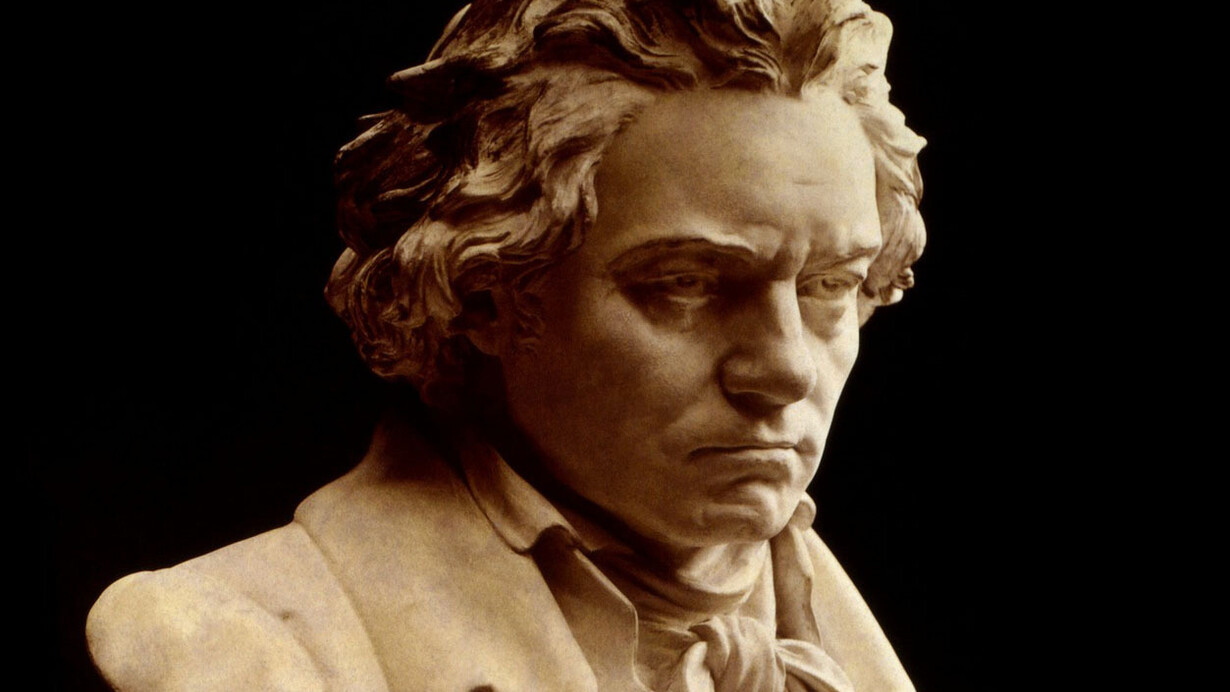 Ludwig van Beethoven
(1770-1827)                                    
Trio Op. 11 in Bb (1797) for clarinet,  cello, and  piano 
Alfred Schnittke 

(1934-1998)
Piano Quintet for  piano and string quartet  (1976)
Tickets are available  for 17.50 Euro and  7.50 euro for students with the promo code STUDENT  at  the DUMS ticket shop

and the Rietveld Ensemble's own ticket shop at DUMS  and  at the door. 
‍
We look forward to welcoming you at our concert!  

‍Here is pianist Marja Bon's discussion of our program:
Can I just say that this program will make a modern impression? And that it is Beethoven with whom you will be familiar, and Beethoven who will make you curious? 
Until 1980 I would have agreed. I have been educated in classical music and have traveled with orchestras and performed as soloist in  piano concerts by Beethoven and Mozart.
But since my work with the Schönberg Ensemble my curiosity has grown, my hands have grown accustomed to other chords than the harmonies I was used to, and my ears have been challenged by music from the beginning of the previous century. Can we still call music 'modern' that is in fact 110 years old? Most concert organizers would still react like this: I can not get a full concert hall with that kind of music!
But as an organizer myself, I have tried to show a different attitude. Music that is a century old and 'modern' is still worth my affection: Alban Berg's music is so rich in enchanting sounds, that have the effect of transforming a misty cloud of question marks into clear exclamation marks. 
It is now the beginning of November. After a long pause of several months I will play the Beethoven trio first. My hands feel strange after working in gardens during summer and autumn. My ears are too critical towards the chopping sounds that seem to come from the grand piano. 
But while studying Berg's works every sound stream whispering and curving, the Hauptstimme may radiate and the Nebenstimme has to mix into it. And even though I am playing my own part without the rest of the ensemble, everything seems so complete already… I will be startled at the first rehearsals that we will have at the beginning of December. I know what the result has to be and how it will have to sound, and how I want to hear it. We will have to integrate the different melodies into one Hauptstimme and to subordinate the Nebenstimme to that.
And as far as Berg's Vier Stücke are concerned: they are very brief, almost as miniature as the work of Anton Webern. I imagine these composers walking through the woods, fording every stream and listening to the rustling and gurgling of brooks, and the pattering drops of water.
Sometimes there is a crescendo on just one note, which is not something you can manage to do on a piano: it will always inevitably give you a diminuendo. How to perform this? I find it fascinating that a composer has imagined this and that a performer should work to present the listener with an illusion. How? I am sure I will succeed, although I do not yet have a clear answer to this question.
Already I can tell you: the Beethoven piece – so familiar to your ears - will cost me hours and hours of work, lots and lots more than the repertoire in which you have to 'swallow' all these very complicated notes. I am so used to those notes that I feel like sitting back easily while you as listeners will sit upright in your chairs and be challenged to pay attention.
Schnittke is always surprising, because the breathing of the musical lines is so tense for the musician, whereas the audience will recognize all kinds of quotes that will work for them as tiny sparkles.
We wish you a very pleasant listening experience!
MB
We hope to see you at our concerts! 

Warm wishes,

The Rietveld Ensemble 
Why did you get this newsletter?
We thought you might be interested in our ensemble.