Carien de Bakker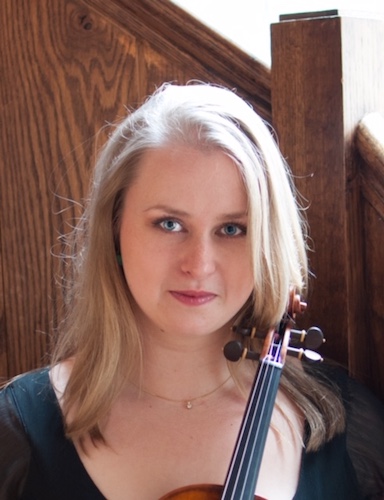 The Dutch violinist Carien de Bakker (1990) started with her violin lessons at the age of 8 at the local music school in Hilversum. After private lessons with Merijn Rombout and Joan Wijzenbeek, she studied with Lex Korff de Gidts and Kees Koelmans at the Conservatory of Amsterdam. After finishing her Bachelor's Degree, she continued her studies with Elisabeth Perry at the Utrecht Conservatory and finished her Masters in 2017.

Carien is active in several chamber music ensembles, such as the Borealis Trio. With this unique trio for flute, violin, and harp, she has won the second price in the Tristan Keuris Competition. The trio has commissioned several new pieces and is an advocate of (relatively) unknown repertoire.
On a regular basis, Carien plays recitals and is invited to perform as a soloist with several youth and amateur orchestras.

Besides performing as a chamber musician and soloist, Carien is regularly invited to substitute in different orchestras like the Residentie Orkest, Radio Philharmonisch Orkest, and Orkest van het Oosten.